Little Paws Training Program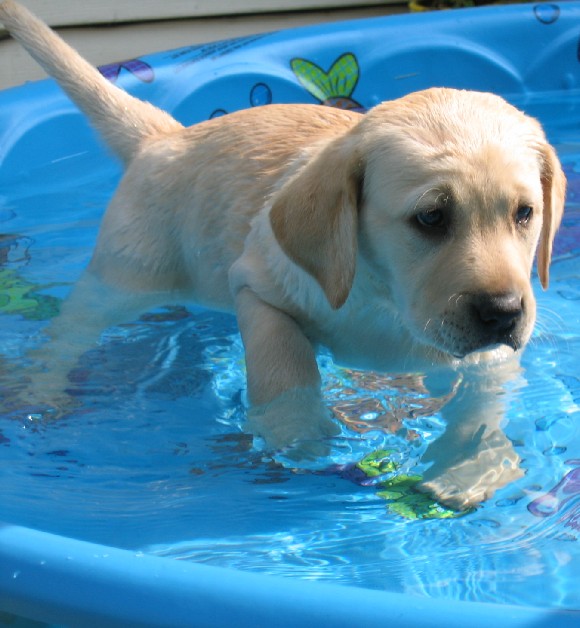 Often I get requests to keep the puppies for a week or two past their normal 8 week pickup date. I also receive many requests for puppies with extra training towards housebreaking and household manners. Consequently, we are now offering training packages for your new puppy, before you take them home, or you can bring them back for a week or two of training. This training helps make a smooth transition for you and your new baby.
Package 1: Two week puppy course: Includes basic obedience, and housetraining. We will work with your puppy on leash training, commands such as sit, down, come and other commands. We will also work on crate training, which includes taking the puppy outside to learn to potty outdoors. If the weather is appropriate we'll introduce the puppy to water as well. The price for the two week training course is $400, this includes boarding in our state of the art facility as well as any vaccinations your puppy may need while here training with us.
Package 2: One week course: One week of obedience work and house training, the same training as our two week class, just less of it. The price for the one week course is $200.
We will not keep a baby past their 8 week pickup weekend without a training package purchase. We put a ton of work and effort into the babies each and every day, payment for this effort is only fair. Training package prices are in addition to the cost of your puppy, the entire training fee must be paid in advance before any training can begin. We are happy to take checks or credit card payments for training fees.
While in training, your puppy will be separated from its mother and littermates, so he/she will keep US up during the first few nights instead of you :-)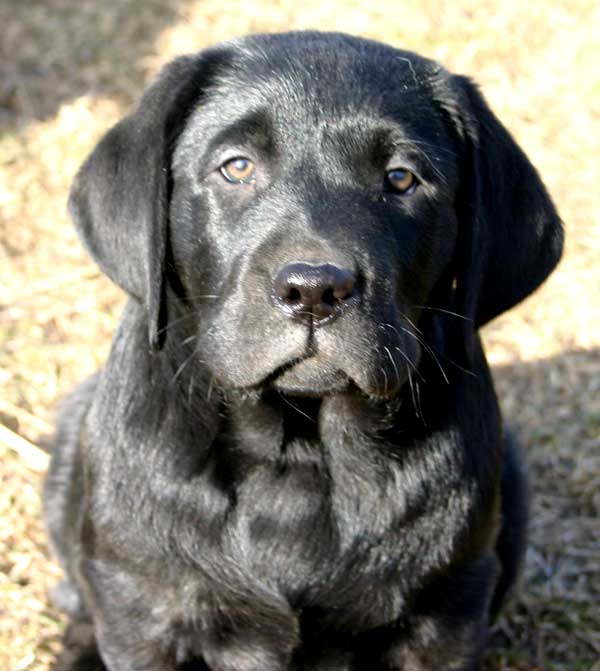 NOTE: WE WILL WORK VERY HARD WITH YOUR NEW PUPPY, BUT THIS IS ONLY THE START OF HOUSETRAINING AND OBEDIENCE. YOUR PUPPY IS JUST A BABY, HIS/HER ORGANS ARE STILL WEAK, JUST AS WITH A CHILD, HE WILL NOT BE ABLE TO HOLD HIS/HER BLADDER AND BOWELS FOR LONG PERIODS OF TIME. TYPICALLY A PUPPY IS AROUND 4-6 MONTHS OLD BEFORE THEY CAN BE COMPLETELY RELIABLE WITH HOUSETRAINING.
WE CAN NOT GUARANTEE YOUR PUPPY TO BE TOTALLY HOUSETRAINED OR OBEDIENCE TRAINED WHEN IT LEAVES, THIS WOULD BE IMPOSSIBLE AT SUCH A YOUNG AGE. BUT WE WILL GIVE YOUR PUPPY THE VERY BEST START WITH POSITIVE TRAINING. YOU MUST CONTINUE TO WORK HARD WITH YOUR BABY ONCE YOU GET HIM/HER HOME, INCLUDING ATTENDING OBEDIENCE CLASSES AND OR PUPPY SOCIALIZATION CLASSES.