Cricket Hollow Farm
The Cricket Hollow Farm Kennel
We are located on a farm
near Galva, IL.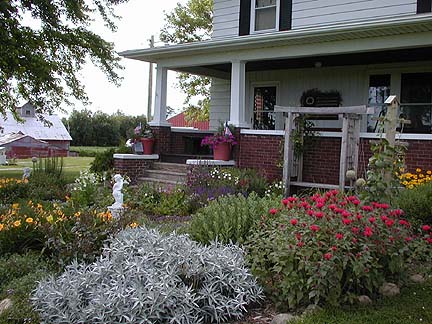 We are about 2.5 hours from the Chicago area,
and less than an hour from Peoria or the Quad Cities.
---
We have wide open spaces for the dogs to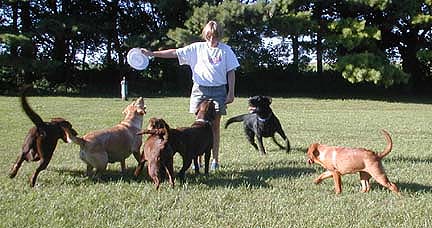 run and play, with a stream nearby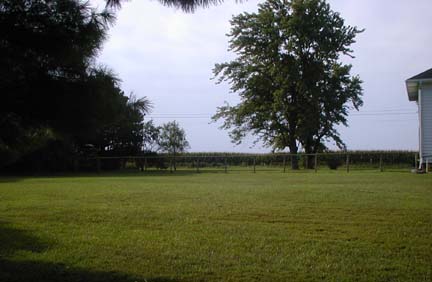 and over an acre fenced that we call the doggie pasture.
---
We have converted our barn into a kennel area for our dogs.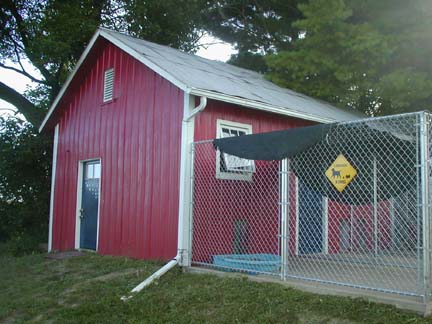 They sleep in the shaded kennels when we are
not home, and some of the runs are attached to
self contained whelping & puppy room areas.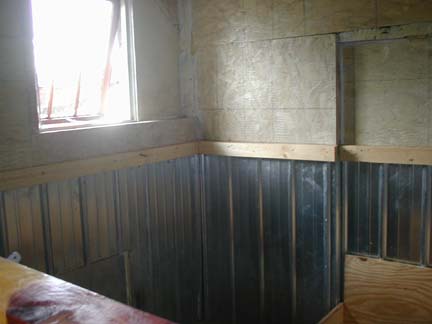 The kennel is heated and cooled, and the runs are quite large. We have runs that are 6X20 and 8X20.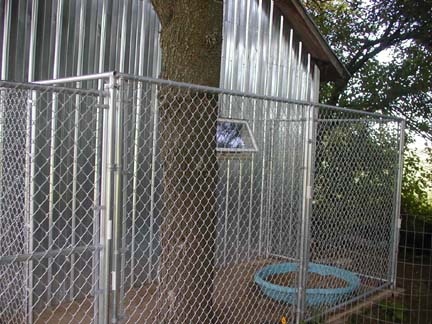 All the dogs love water and in addition to the stream, we provide them with several places to play and splash.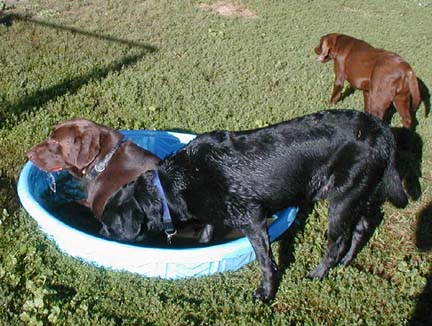 We enjoy the winter wonderland our farm provides!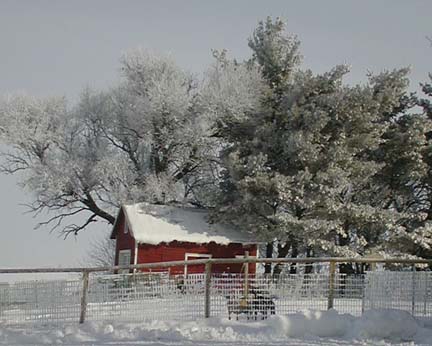 ---
We are pleased to offer boarding services to our puppy families as well. Please see our Boarding page for details.
---
Copyright © 2002 Cricket Hollow Farm. All Rights Reserved.
No part of this site may be reproduced without permission.
Cricket Hollow Farm cannot warrant or assume any legal liability or responsibility for the accuracy, completeness, or usefulness of any information, apparatus, product, or process herein disclosed.