Bayou Bend Morning Skye (Skye)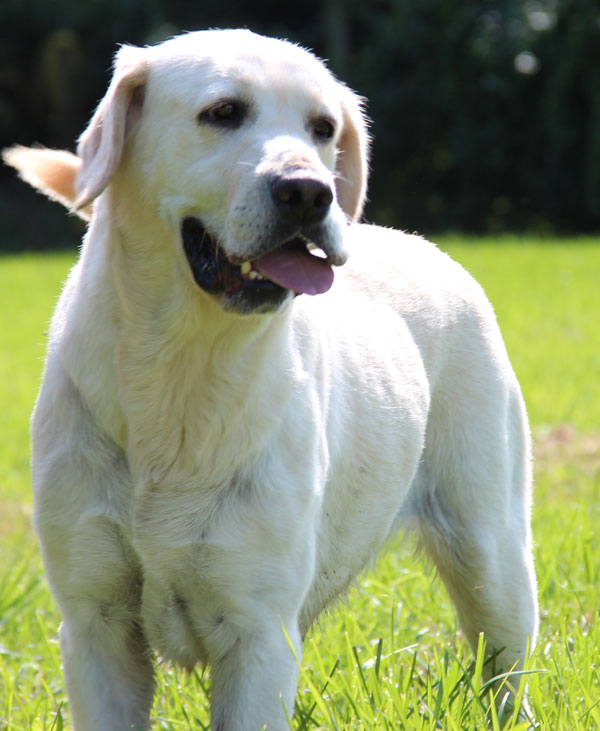 Photo at 4 years
DOB 01/25/08
Optigen A (normal) #10-4347
Skye comes to us from Bob Chesser in Arkansas, she's a sweet girl, with a calm loving temperament. She loves to fetch and has a terrific nose! She gets along wonderfully with any dog or group of dogs and she loves my 4 year old grandsons! She's a beautiful girl, looks so much like our Luna, they could be sisters! We're looking forward to seeing what she produces in the future!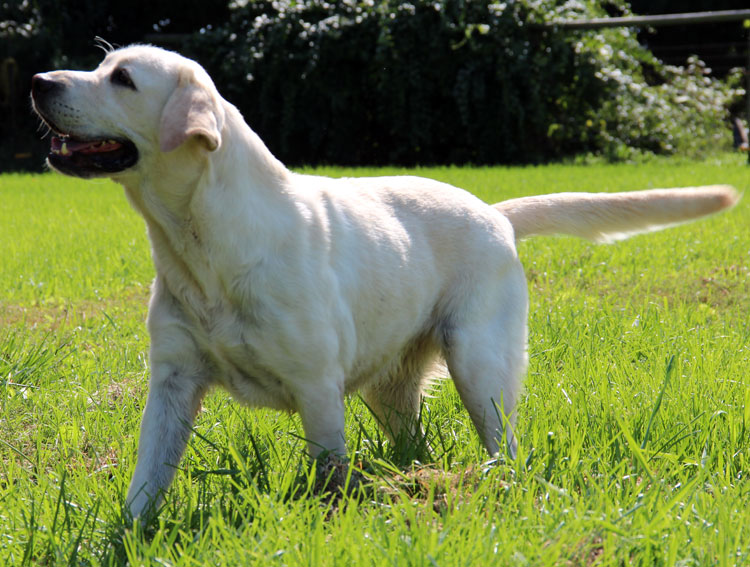 Super happy and loves to retrieve! Go on, throw it!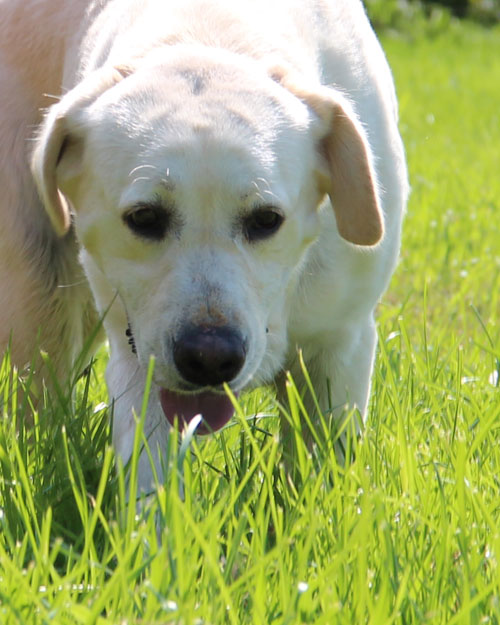 She has tremendous coat and great bone!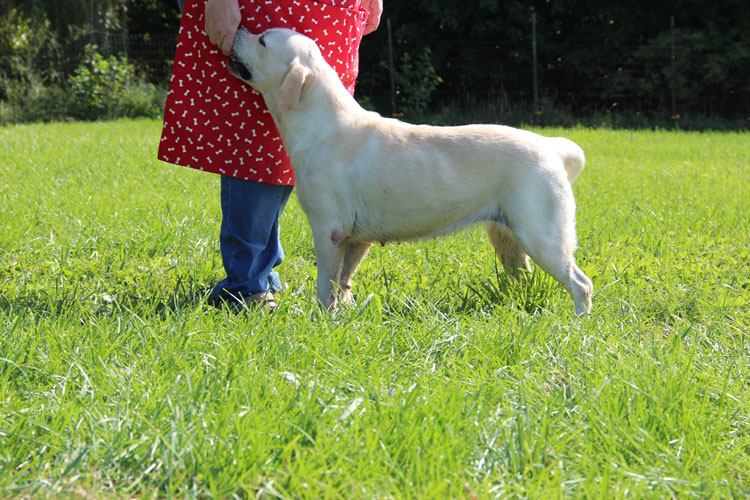 She was my best buddy when she found out I had treats! :-)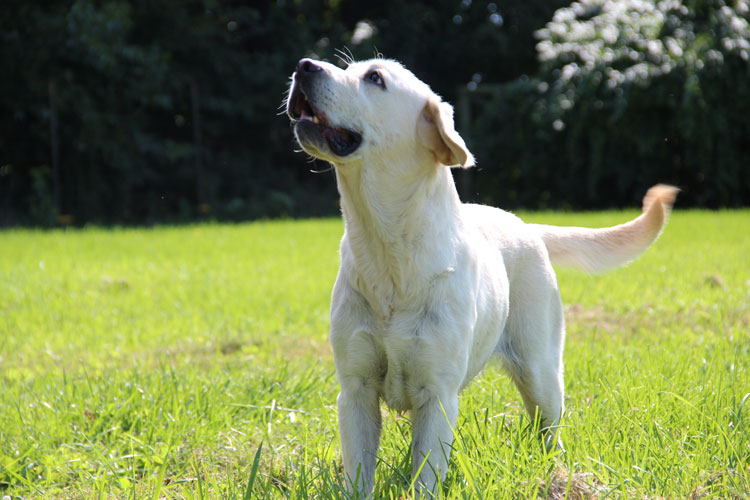 Her tail never stops waggin!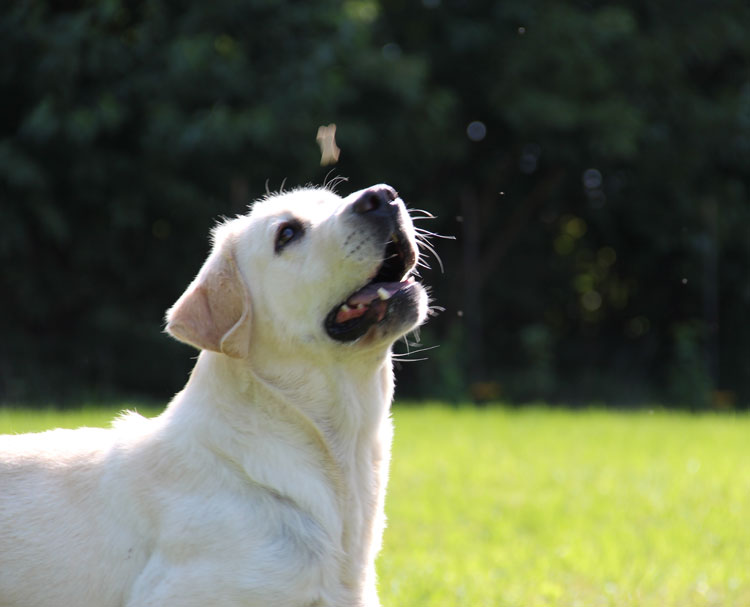 Catchin' cookies!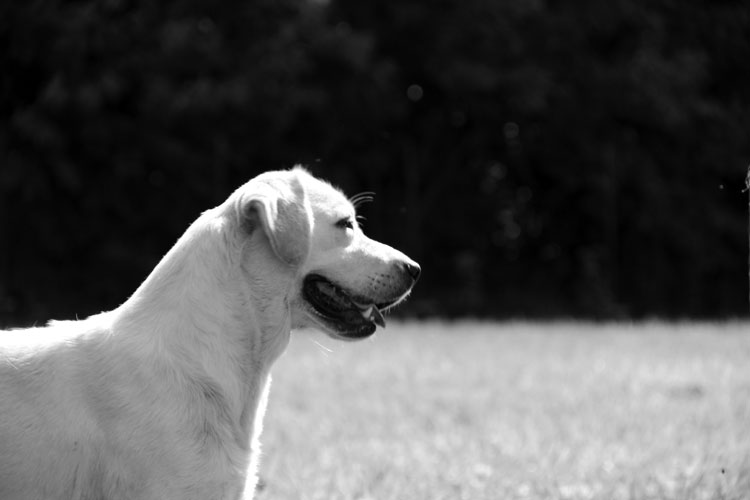 Such a beauty!