Beulahland's Thistle Down (Thistle)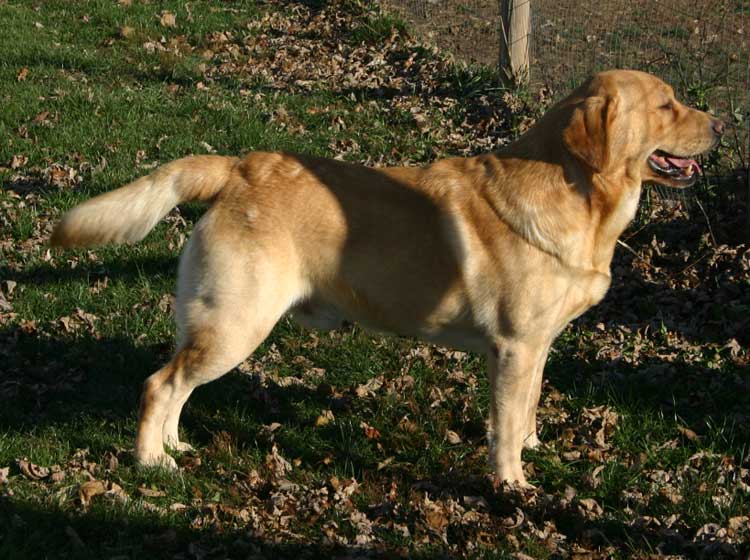 Thistle at 4 years
DOB 10/12/04 Hips OFA Good: LR-163762G24M-PI, Elbows Clear: LR-EL32945M24-PI
Thistle is Optigen A - clear for the gene that produces PRA; Optigen #06-4275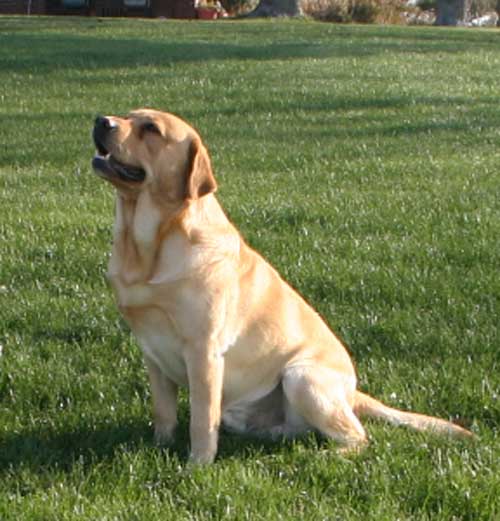 Rapt attention to Becca - I think he worships her!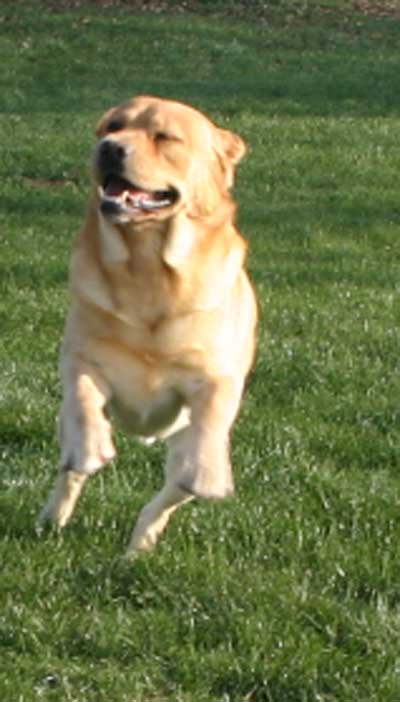 He is a joyful boy - always!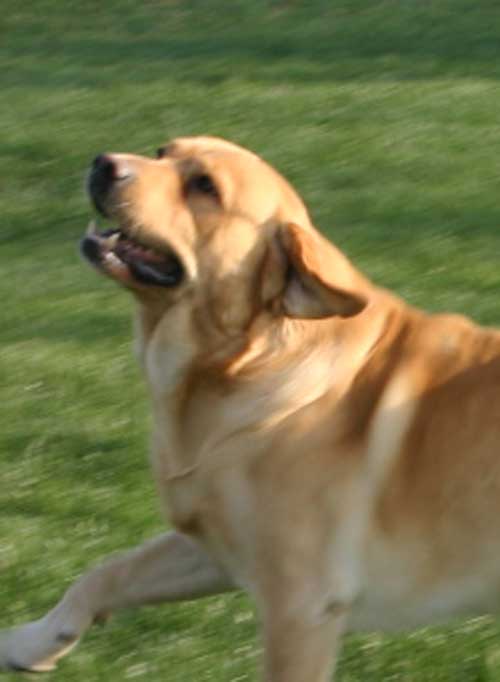 You can almost hear him laughing!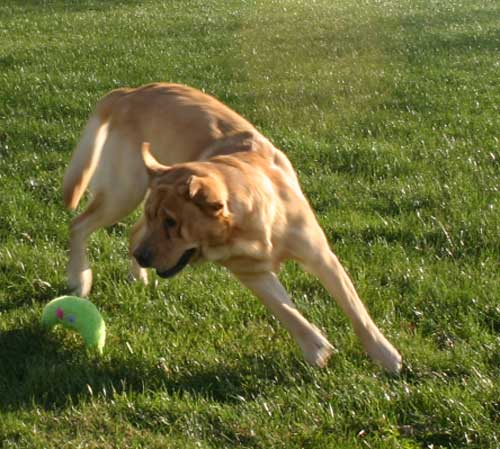 Get the squeaky! One of his favorite games - he'll even play it all by himself.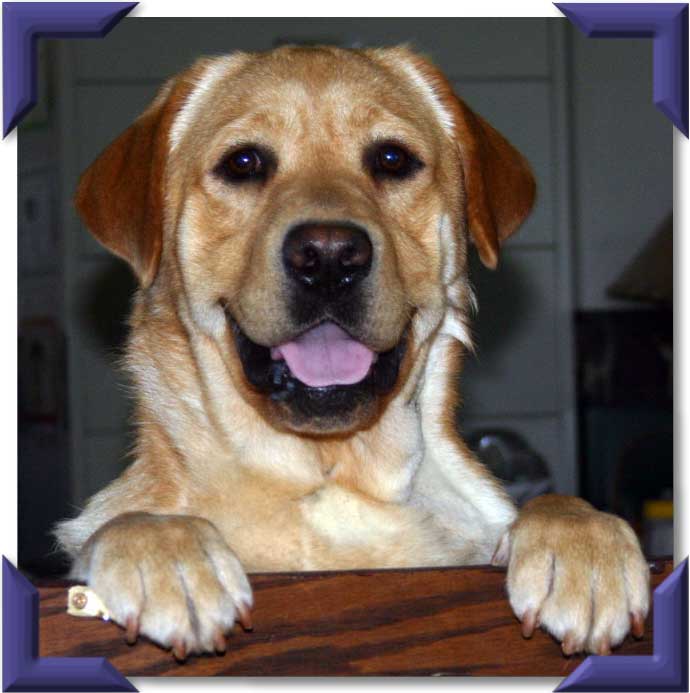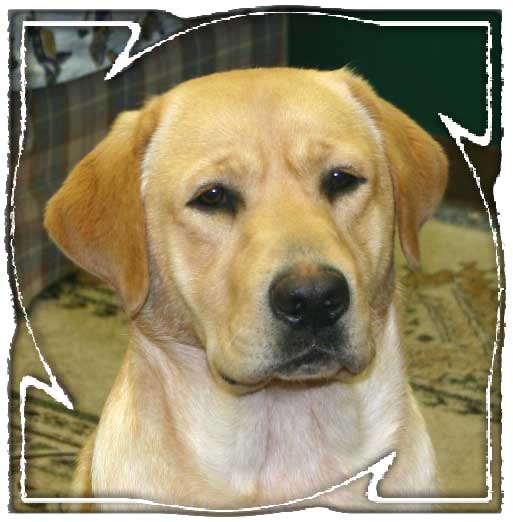 Thistle at 1 year

Please welcome our newest addition. This is Thistle, he is a greatly appreciated new addition to our program from Beulahland Labrador Retrievers in Missouri - thank you Stacy!! So far Thistle is busy learning the ropes here at Cricket Hollow, he is a cute little guy and seems to learn very quickly. His best buddy is Cricket, who is our designated labra-auntie - she is a wonderful help with raising puppies! We expect great things from this little boy - stay tuned and watch him grow!!
Thistle is growing up to be a lovely boy, he has a gorgeous head, and his body is maturing slowly but shows tremendous promise. By this time next year he'll be knocking all our socks off - which he thinks is a good thing as he loves to steal socks and hide them from us! He has the best temperament of any of our boys, he is so happy and easy to train. He loves everyone he meets, man or beast, a perfect labrador temperament in every way. We are so blessed to have this sweet boy and we think he looks just maaavelous!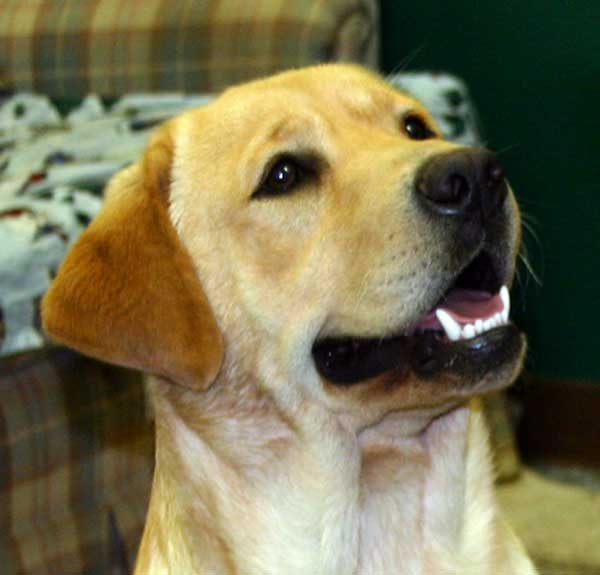 He always wants to do whatever we ask of him, he is the easest dog I've ever trained!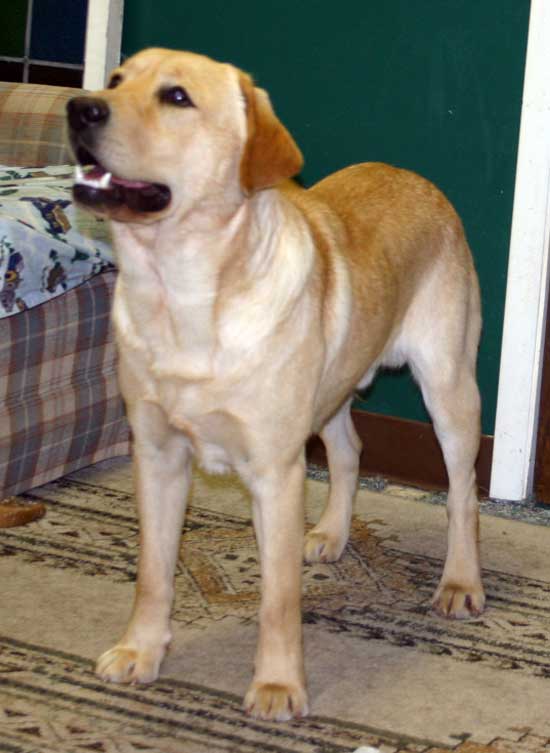 We've been teaching him to free stack - isn't he good at it!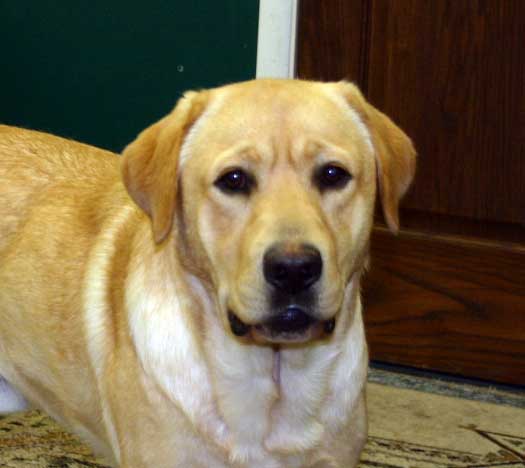 Here he is trying to act all Mr. serious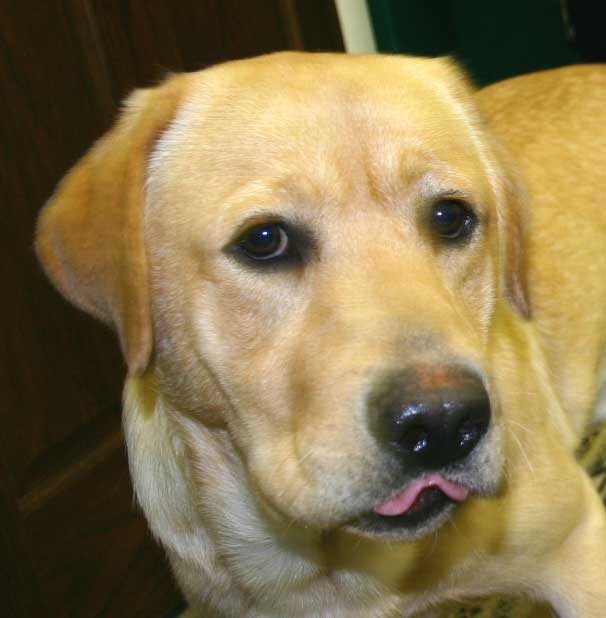 But here he is showing his true silly, happy, irreverent attitude!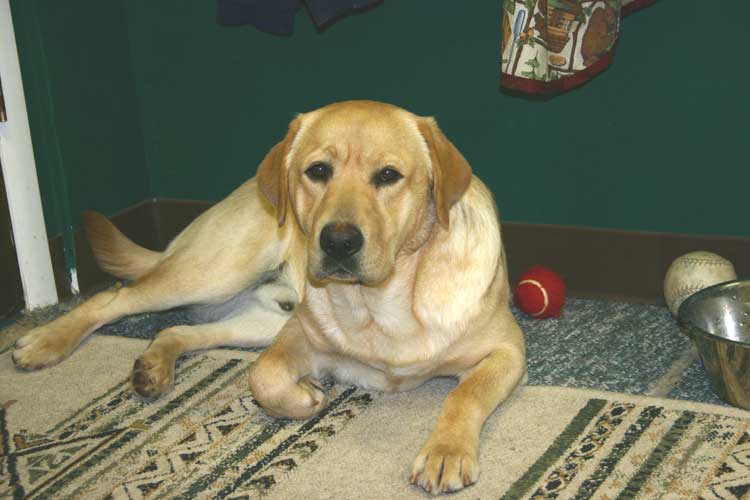 Time for a little nappy
---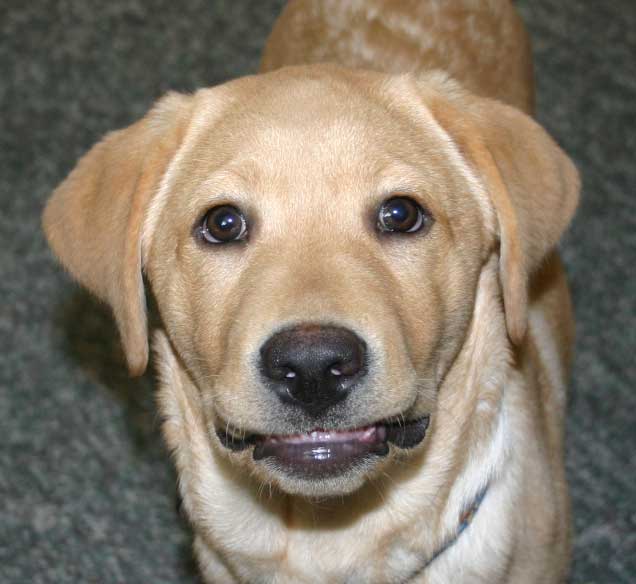 15 weeks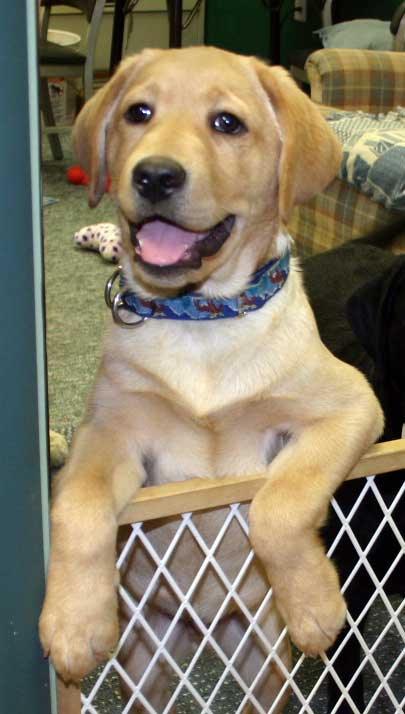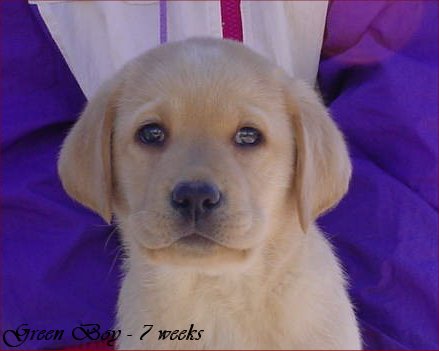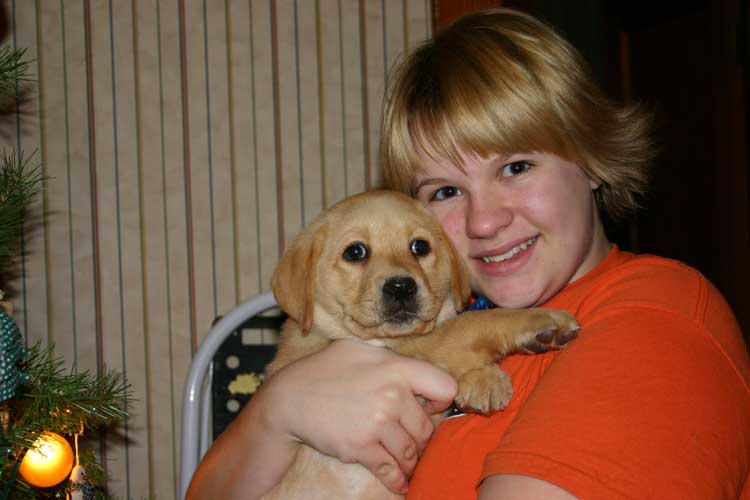 ---
Some of Thistle's babies: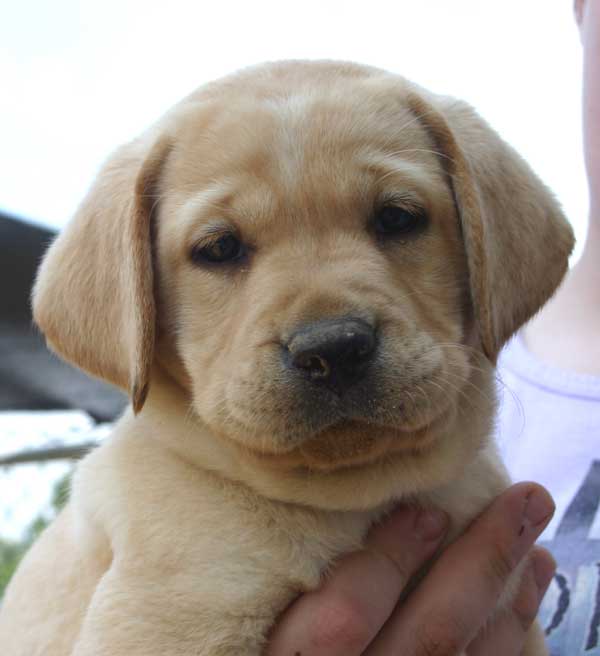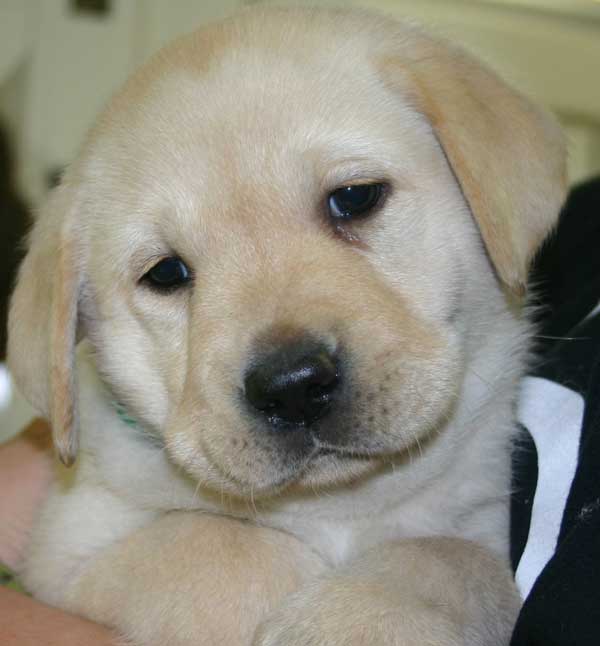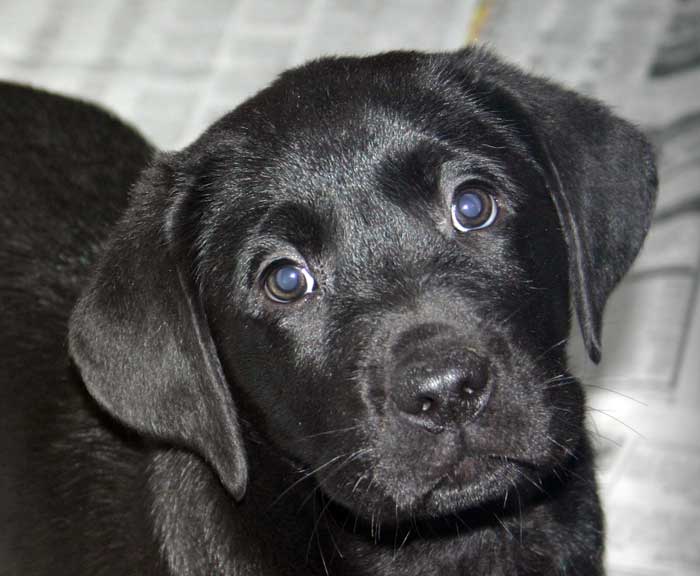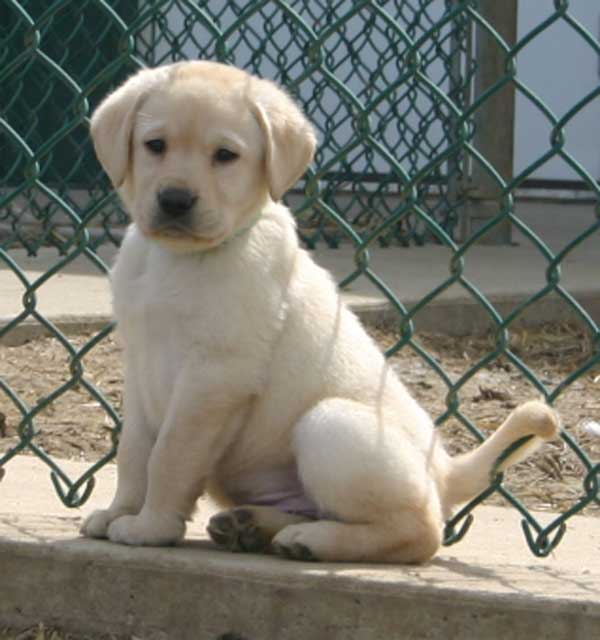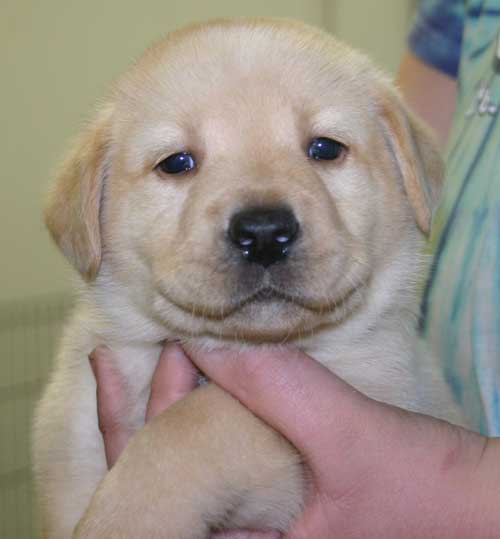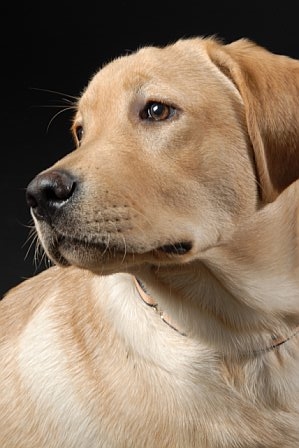 ---
back to the rest of the Crew
---
Copyright © 2002 Cricket Hollow Farm. All Rights Reserved.
No part of this site may be reproduced without permission.
Cricket Hollow Farm cannot warrant or assume any legal liability or responsibility for the accuracy, completeness, or usefulness of any information, apparatus, product, or process herein disclosed.