Bayou Bend Love Bing Blonde (Luna)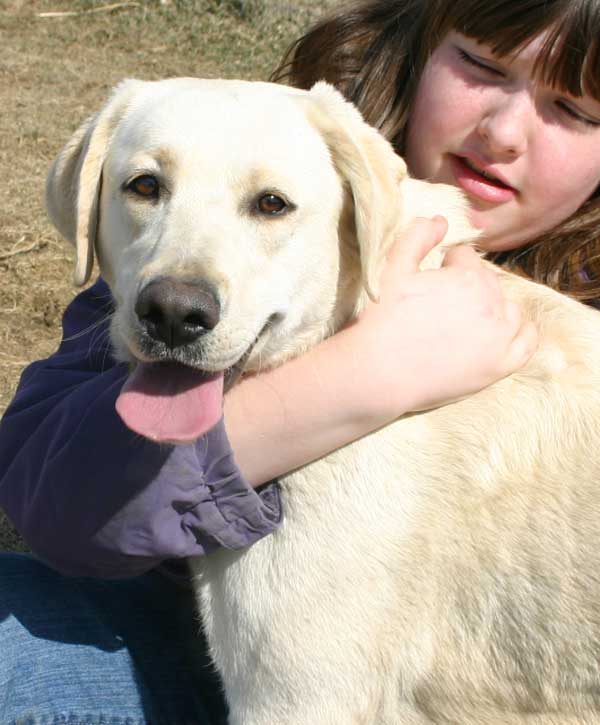 DOB: 1/2/04
Hips OFA Excellent LR-161443E29F-PI, elbows normal, eyes clear
This is Luna at 14 months old. She is a complete sweetheart, with a fantastic pedigree. She loves to retrieve and is still actively enjoying her puppyhood. She is enjoying sleeping with our youngest daughter! Her conformation is exceptional and we expect her to do very well in the conformation ring. We are blessed to have her come to live with us.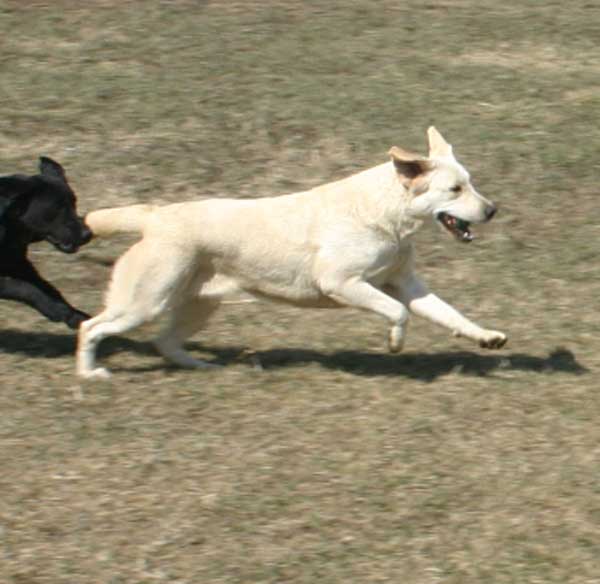 Luna on the move - look at that extention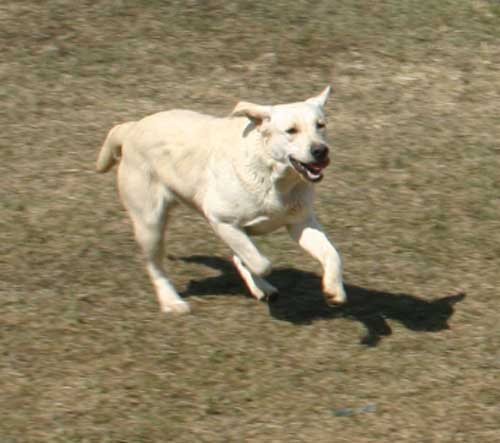 Those ears really fly when she is headed out on a retrieve!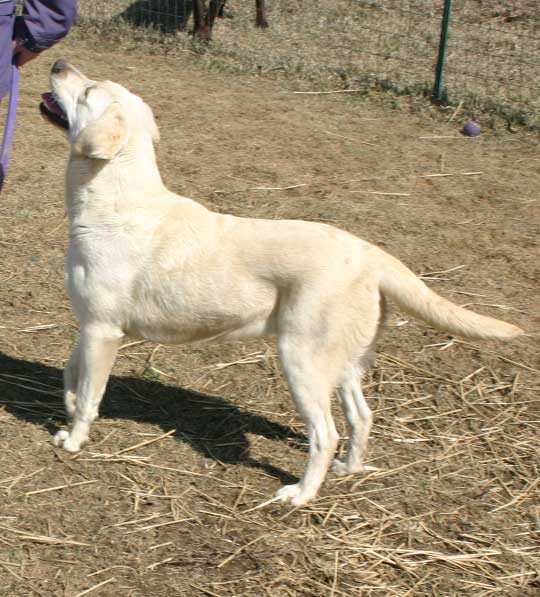 Did somebody say cookie?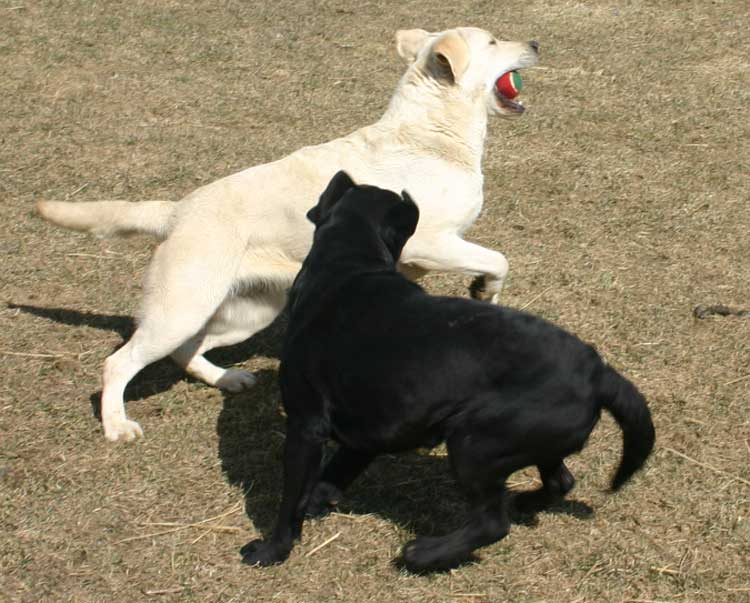 Luna playing keepaway with her pal Tory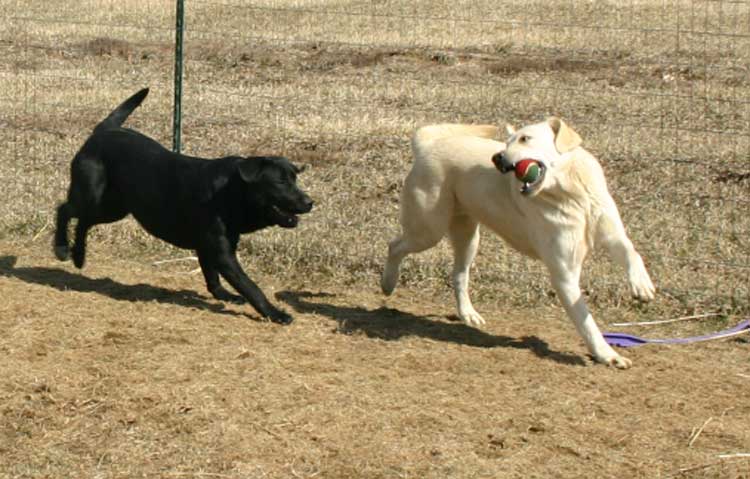 Neener neener - you can see the michief in her eye!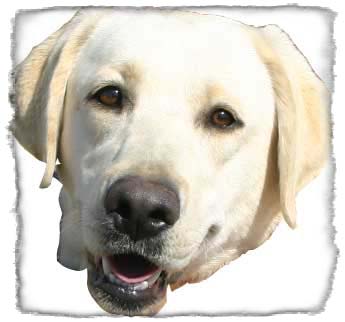 Luna
---
back to the rest of the Crew
---
Copyright © 2002 Cricket Hollow Farm. All Rights Reserved.
No part of this site may be reproduced without permission.
Cricket Hollow Farm cannot warrant or assume any legal liability or responsibility for the accuracy, completeness, or usefulness of any information, apparatus, product, or process herein disclosed.