Cricket Hollow's Cyrano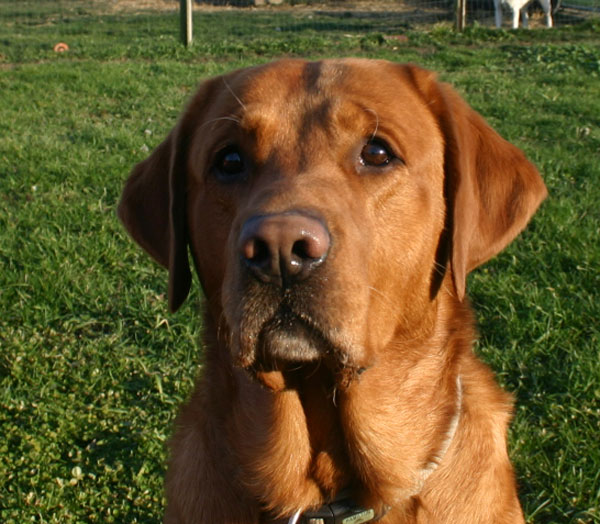 Fox Red DOB 03/21/2005; OFA Good LR-169332G27M-PI, Elbows Clear LR-EL36032M27-PI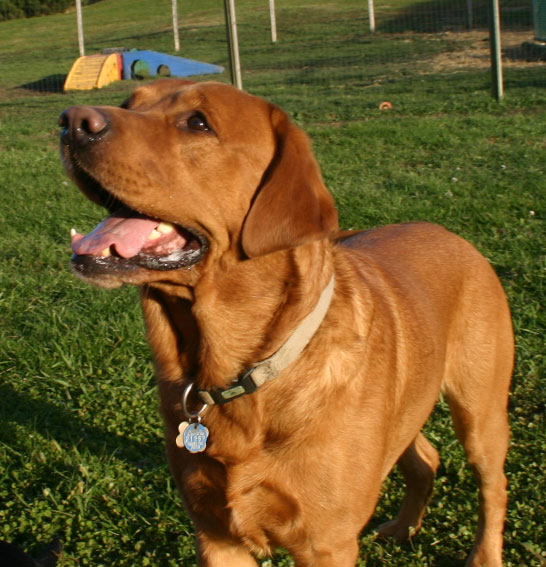 Cyrano is a lovely son of Ty and Lucy

He is a gorgeous red, with a nice head and is very athletic. He has a wonderful sense of humor and lives to retrieve! He is the epitome of what we strive to produce here and we're very proud of how he has turned out.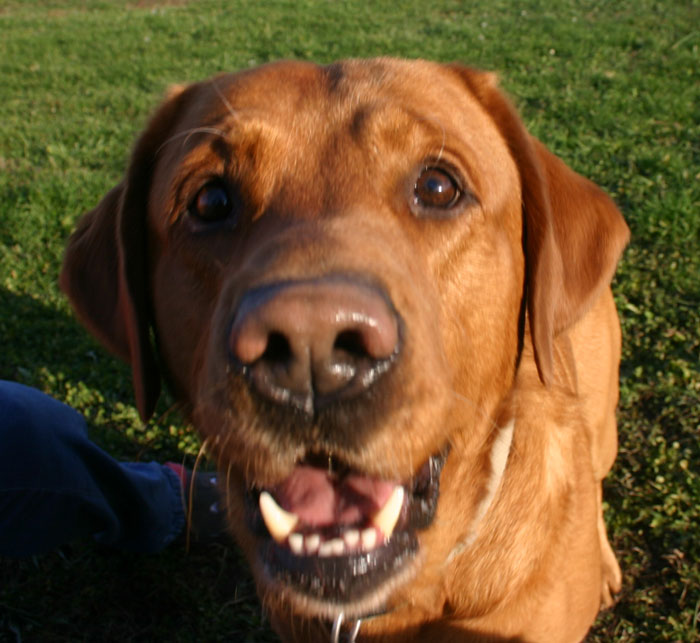 He's very inquisitive and very loving!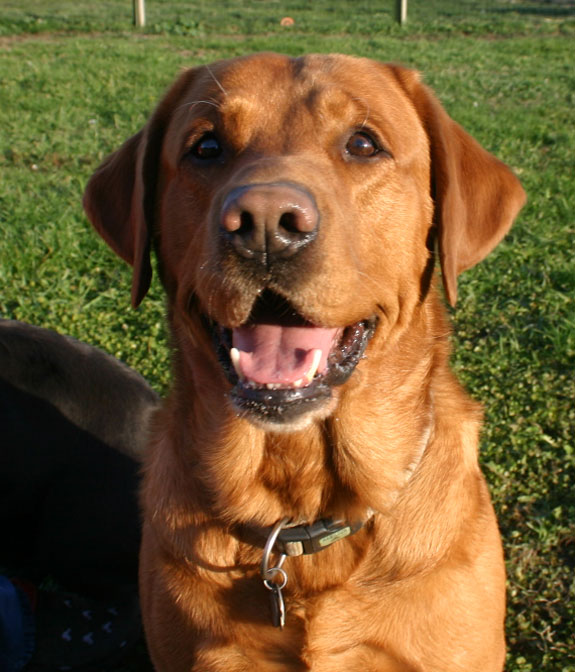 Cyrano is co-owned with Scott McCord who lives in Peoria. He is available at stud. For more info you can contact me at chris @ luckydoglodge.com or Scott at scottmccord2001 @ yahoo.com you'll have to remove the spaces :-)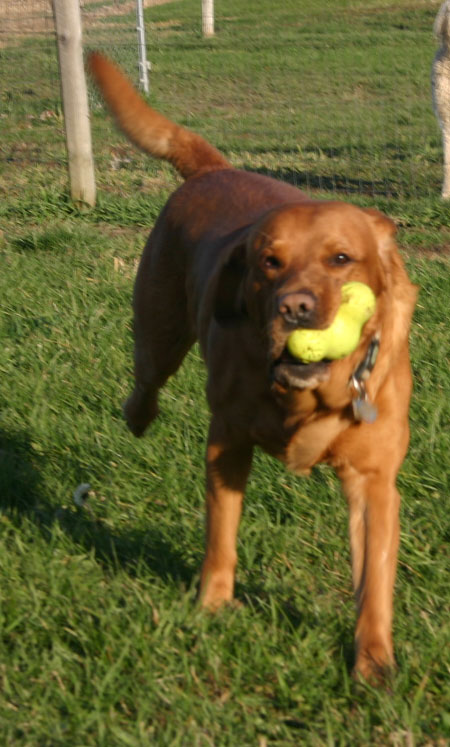 Throw the ball - throw it, throw it, throw it!

Mr. Muscles :-)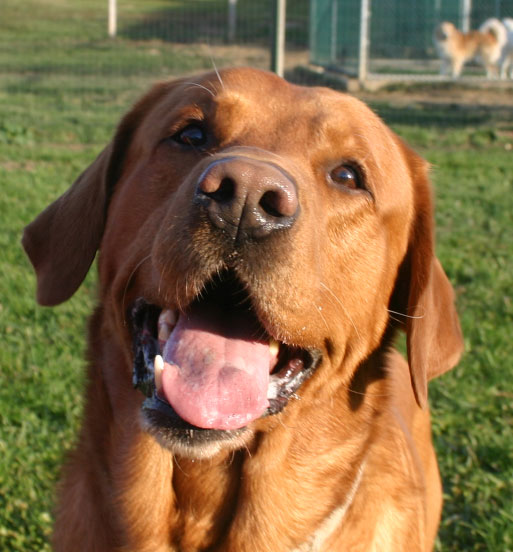 I love the head tilt :-)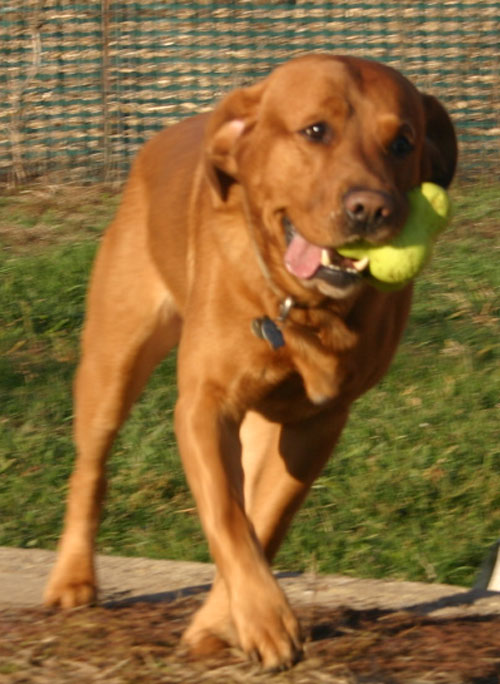 I got the ball, I got the ball, I got it!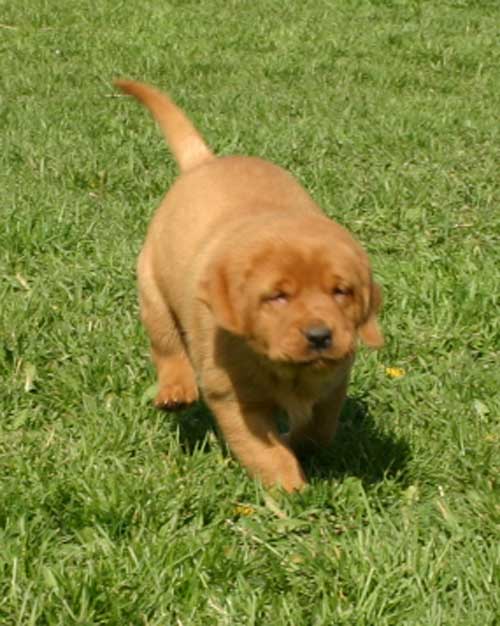 Cyrano as a baby - 6 weeks old here :-)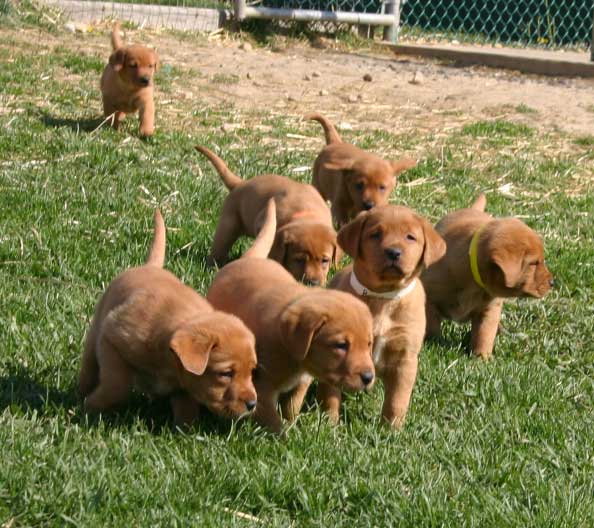 Cyrano and his littermates at 6 weeks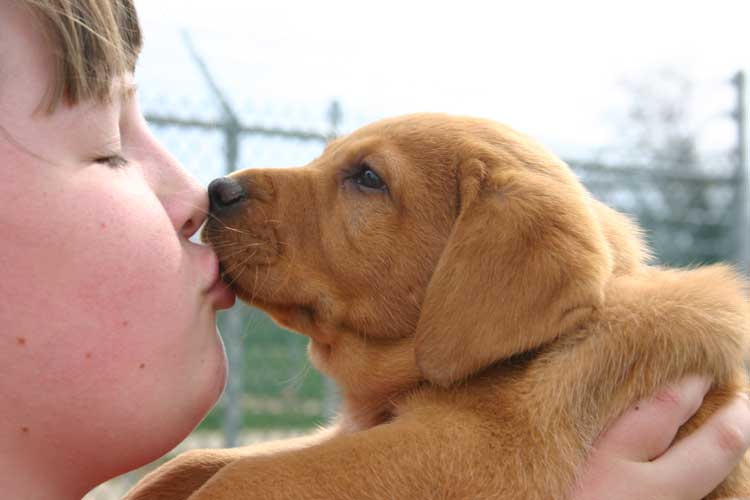 Beautiful baby :-)

back to the rest of the Crew
---
Copyright © 2002 Cricket Hollow Farm. All Rights Reserved.
No part of this site may be reproduced without permission.
Cricket Hollow Farm cannot warrant or assume any legal liability or responsibility for the accuracy, completeness, or usefulness of any information, apparatus, product, or process herein disclosed.