Cricket Hollow's That Loving Feeling (Cruise)
         
photo at 16 months
         DOB 07/03/16  Hips OFA Excellent; Elbows normal 

Cruise is our young yellow fellow from excellent working english lineage. He has the kindest personality, 75lb lap dog and he's so loving and generous, you can't help but let him sit on you. He has some growing to do, but I think he's going to be drop dead gorgeous when he matures fully. Cannot wait to see! Can't say enough about how lovely his personality is, he loves every person, dog, or cat he meets!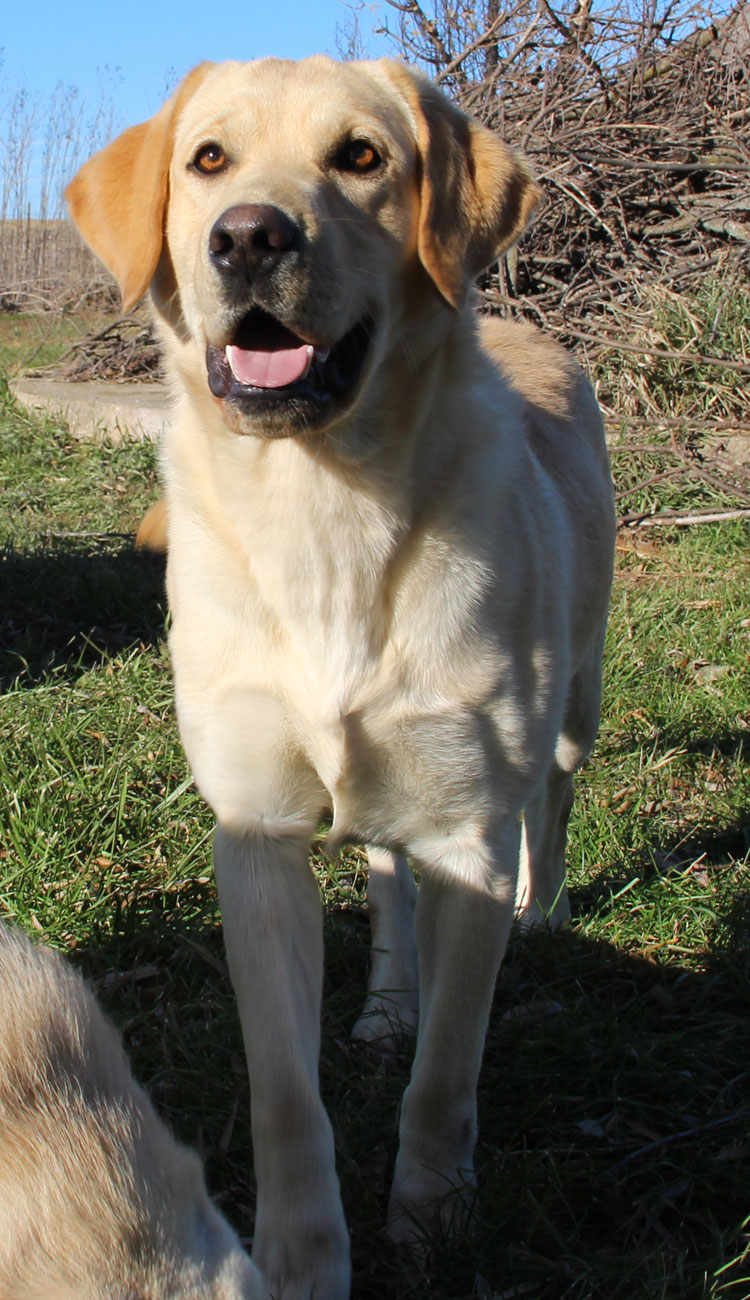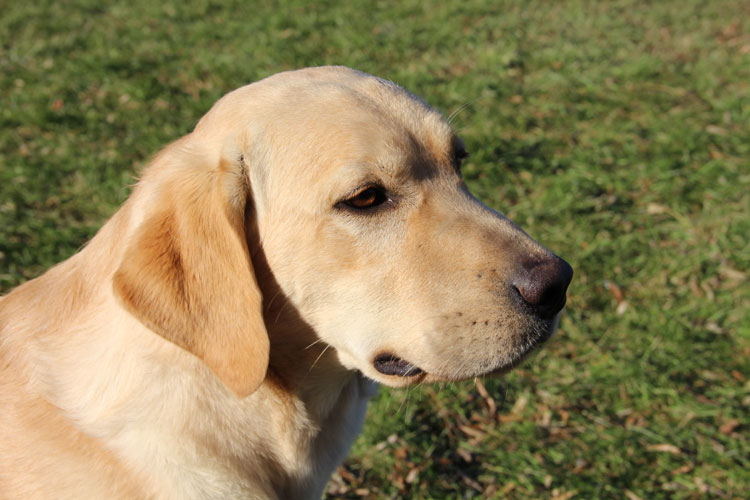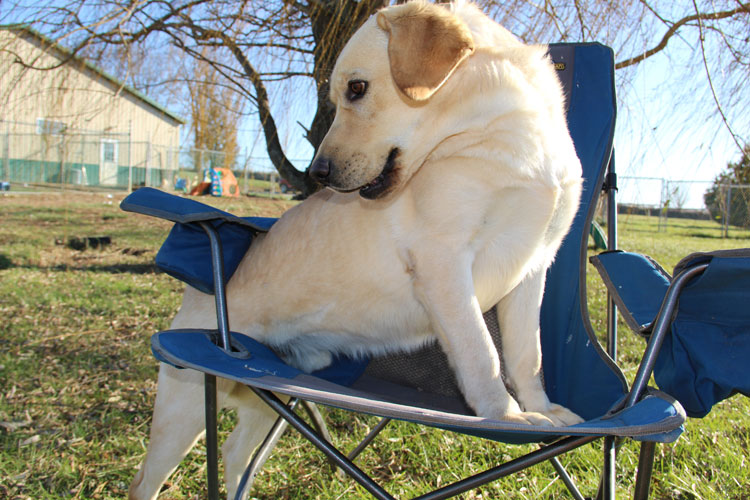 Why yes buddy - your hiney IS stuck in the chair - ya big clown!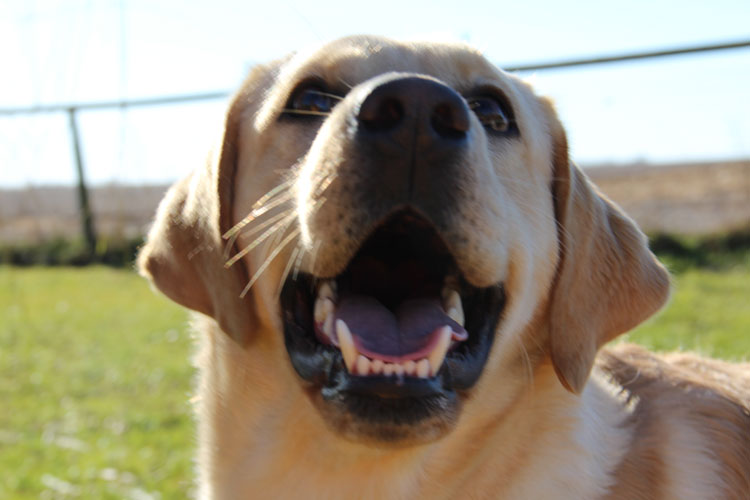 Mr. Happy!
back to the rest of the Crew
---
Copyright © 2002 Cricket Hollow Farm. All Rights Reserved.
No part of this site may be reproduced without permission.
Cricket Hollow Farm cannot warrant or assume any legal liability or responsibility for the accuracy, completeness, or usefulness of any information, apparatus, product, or process herein disclosed.